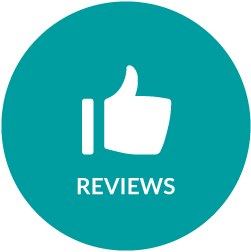 From Pedro and his family:
"Our time in Figueira was amazing! Nienke is a super host, she made sure everything was perfect for us! We had the best time there, we love the beach and the village and all that area. Thee house is perfect and all was ready, clean and welcoming! We really recommend!!"
From Paolo and Ion:
La casa è proprio una… casina! Essenziale, piacevole, col suo angolo di giardino, copn una buona doccia. La cucina è basica: ma per chi ama insalatone e microonde, perfetta! Niente grandi bucati, non c'è lavatrice, ma per chi veste da mare… perfetto! E in compenso, c'è Gordigna, la gatta di casa, un must… almeno lo è stato per noi:-)! Grazie a Nienke per l'ospitalità Paolo e Ion
From Federica:
Great experience! Nienke is a very kind host and she answered fast before and after the booking. The house is a really nice apartment in a beautiful garden with flowers and fruit trees where you can eat (there is a little table) or rest after a busy day at the beach. The pictures don't show as the apartment is: the house is better!! The house is closed to shops and to a really nice beach you can reach by a 15mins walk in the beautiful nature of Algarve. I've appreciated the little book that Nienke left in the house with the presentation of some of the towns near there and with some suggestions of activities to do. And if you need more information Nienke and Joao are available to find what you need. Very positive experience and if I'll come back I know where I can stay!
From Patrick:
Nous avons passé un agréable séjour dans cette charmante petite maison, simple, calme, entourée d'arbres et de verdure, située dans un village tranquille, à 15 mn à pieds d'une petite plage sauvage et encore peu fréquentée par les touristes. Merci à nos hôtesses pour leur accueil, leur gentillesse et leur disponibilité à répondre à toutes nos interrogations, malgré la barrière de la langue (nous parlons très peu anglais) qui nous a empêché de dialoguer autant que nous l'aurions souhaité.
From Madalena:
Sentimo-nos muito bem nesta casinha simples mas com tudo o que é indispensável. A Nienke e o João foram extremamente simpáticos e acolhedores. A localização da casa, a uns 15′ a pé da praia, é um ponto muito forte.
From Kristina:
The communication in advance was very nice and informative. During our stay Nienke and her boyfriend made sure we had everything we needed and provided us with insider tips on what to do and where to go. So e.g. we were able to find an awesome spot to watch the sunset. The house was as described and we felt very much at home. Especially the garden with the outside shower was just perfect – we found fresh lemons and mulberries and enjoyed our evenings sitting in front of the house – accompanied by the lovely cat. What we really love about the place is that it is perfect for people who like to communicate with the host but also for people who enjoy a little more privacy – since this place offers both ? We are already planning to come back next year- as its location is just perfect for exploring the Algarve and its numerous beaches and sights ?