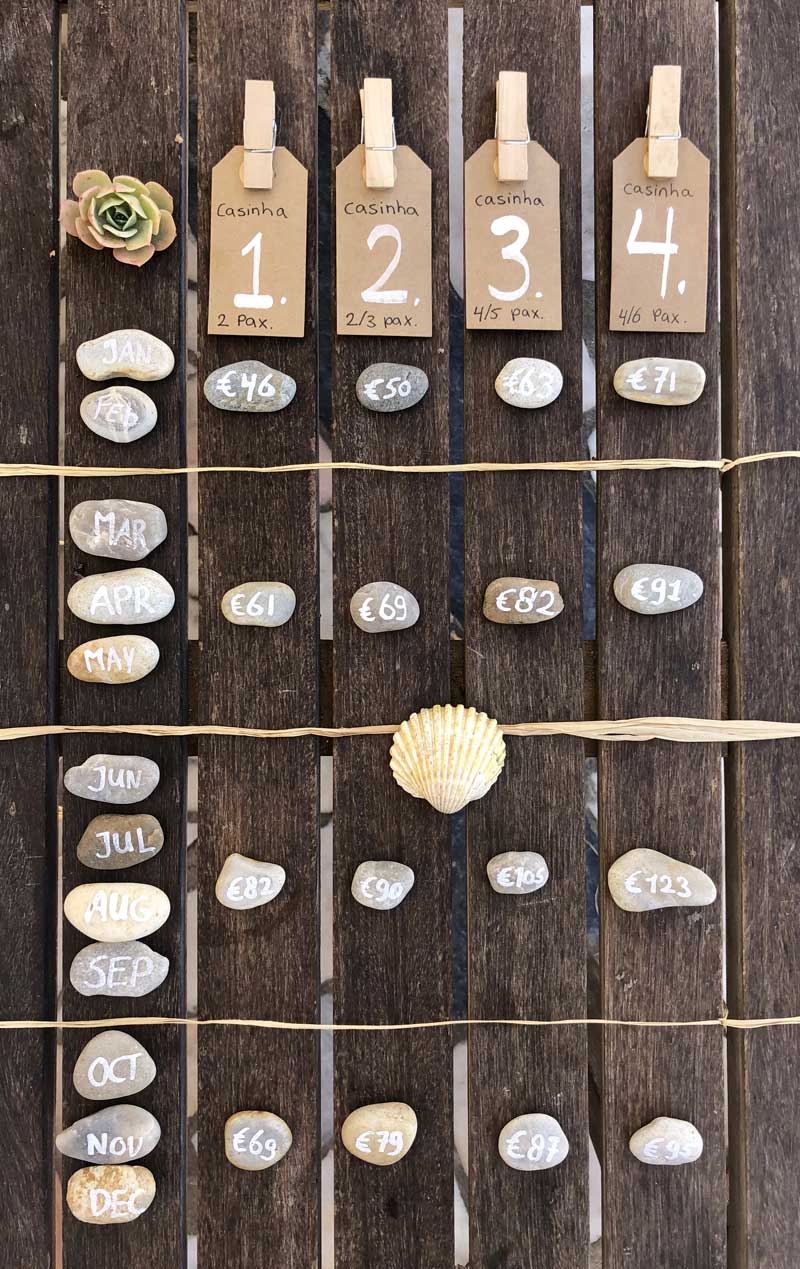 Our price list is based on price per night for 1-2 people. In case of a third guest (sofa-bed) 10 euro extra will be charged per night.For baby and toddler guests we provide a camping cot. With sheets and extra towels.
Minimum stay is 3 nights with a 10% discount when you stay more than 1 week.
We charge 25 euros for cleaning.
Check in is between 3pm and 21 pm. Check out before 11 am. We are flexible with this and in case you need to store your luggage for some more time you are welcome to do so. Contact us close to your arrival date to inform us about your estimated arrival time. So we can welcome you into the house.
Every cottage is rented including bedsheets and bath towels and also garbage bags, toilet paper, washing up liquid and hand soap. Our cottages are supplied with some basic herbs, tea, oil etc. These supplies are extra and limited.
We ask you kindly not to take our bath towels to the beach. Please bring your own beach towels or ask us, we can provide you with large beach towels for 5 euro's each.
Booking Last Minute?
Contact us for availability and discounted prices.

Garden & Laundry
Our garden has a lot of fruit trees and herbs. You are welcome to help yourself to anything that is in season.
If you would like us to do a laundry for you this will be 4 euro's per load. Non ironed.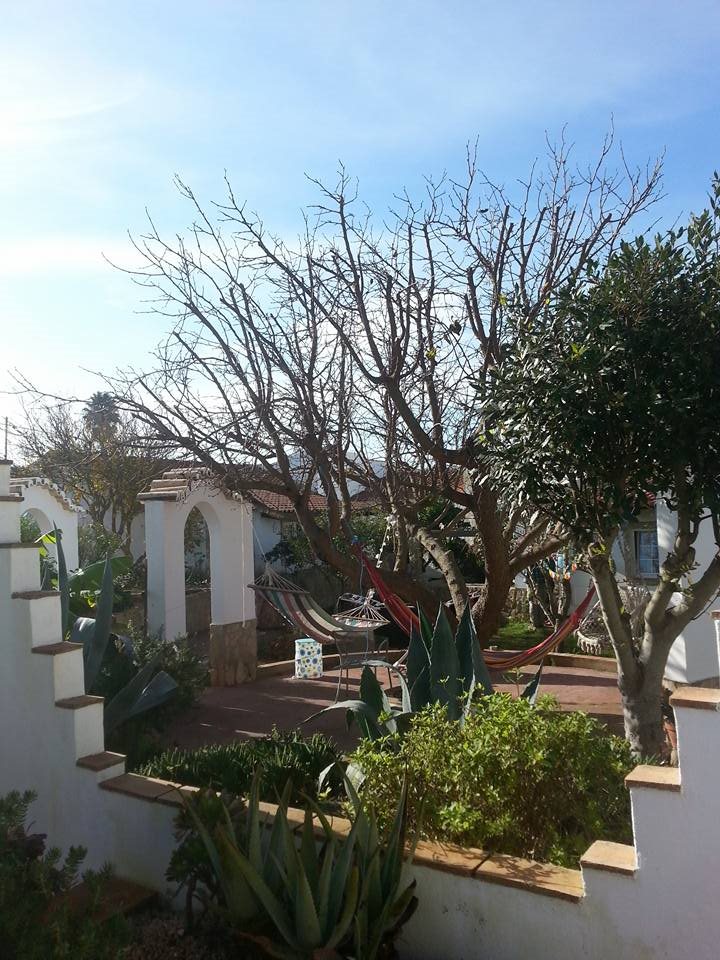 Boat trips & Excursions
We can book dolphin watching, grotto trips and fishing trips for you before you arrive. Feel free to ask us for more information.
Prices
Dolphin watching: children 25 & adults 40 euro's.
Grotto trips: children 7,50 & adults 15 euro
Fishing trips: starting from 45 euro.
We also do rental car bookings for you with a credited company. Starting at 20 euro's a day.
Contact us for more info.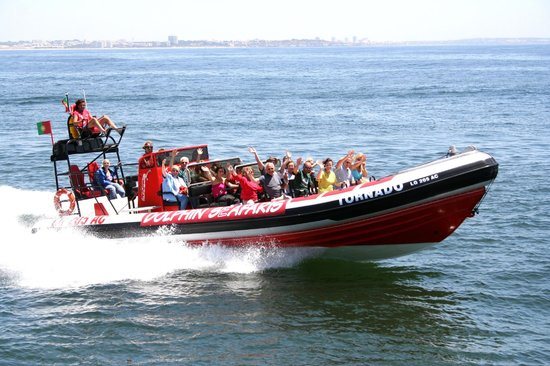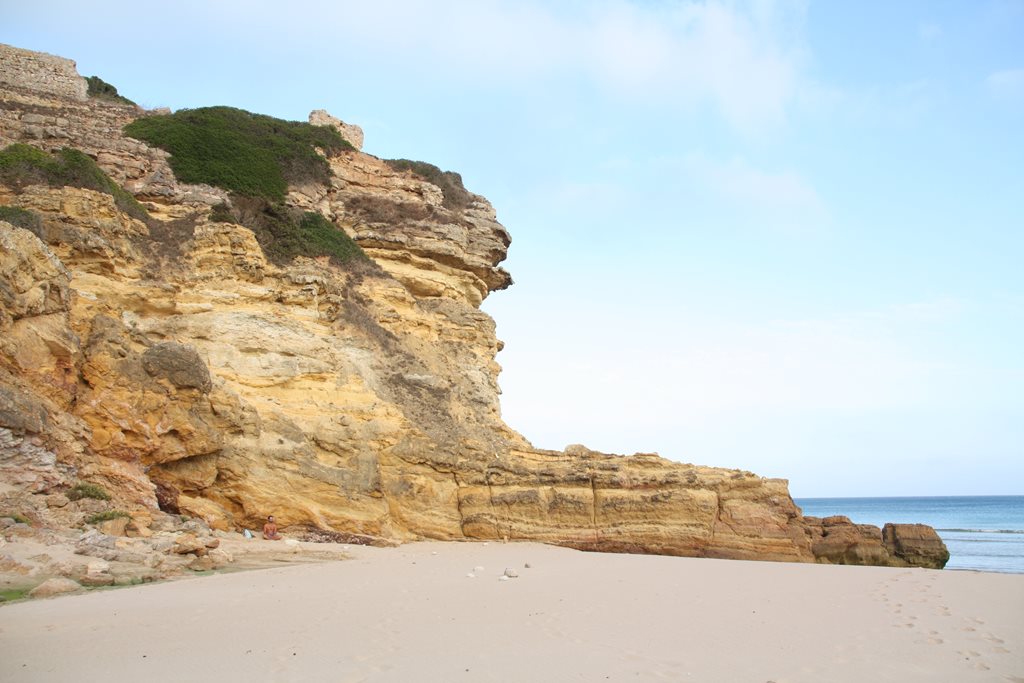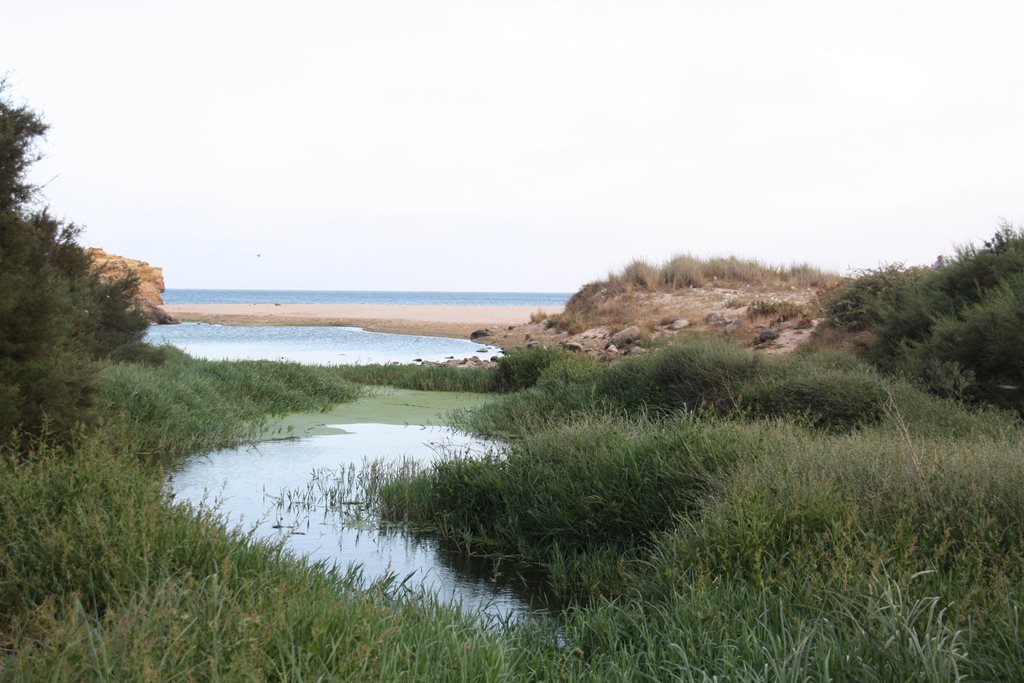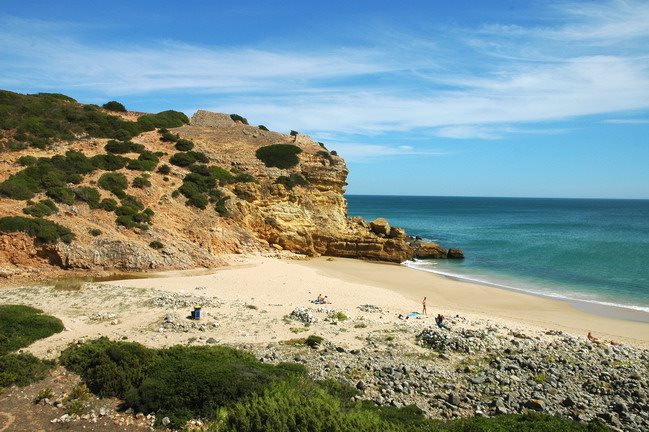 Cancelation Policy
Due to the current situation around covid-19 we now offer flexible cancellation.
Book your holiday now without any risk of loosing your money due to travel restrictions. You can cancel at all times.
Please Note
Casinhas da Figueira cannot be held responsible for any damage or loss of possessions. Nor for any accidents occurred within the property.
The guest will be held responsible for any loss or damage to the property caused by themselves, their guests or anyone for who they are responsible.
We ask our guests to act in a respectable manner and that civilty is used within the premises. Casinhas da Figueira has the right to request any guest to leave without previous notice when this is not the case.