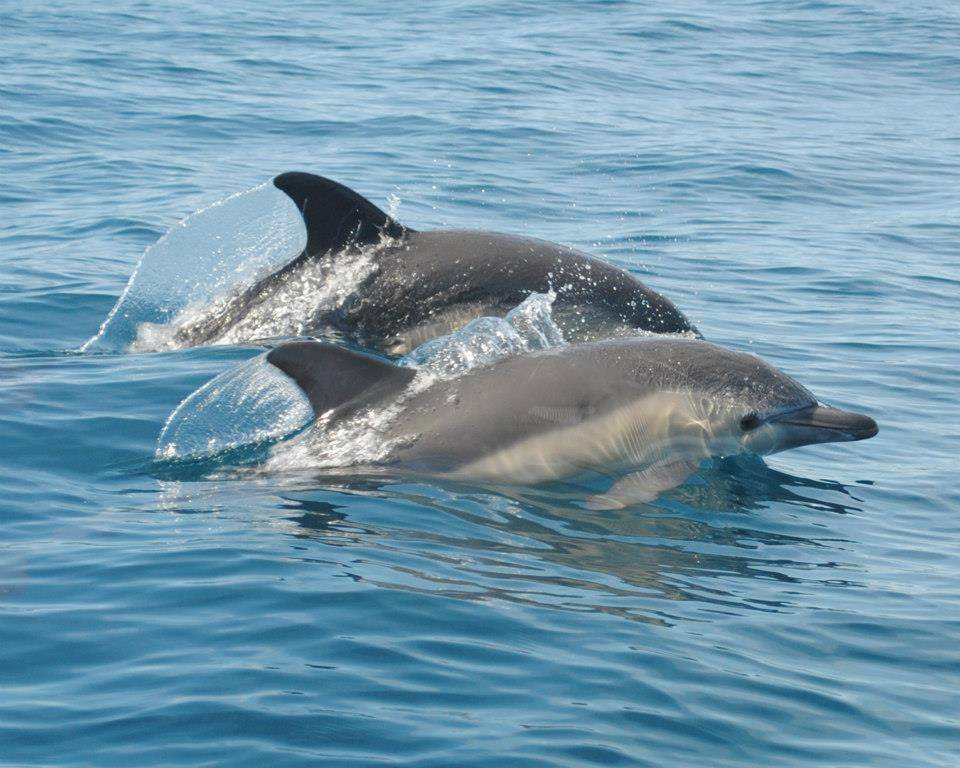 Our guesthouse is very close to both the west coast and the south coast. We have some of the most amazing beaches and sea wildlife here. Therefore it is a big recommendation to explore some of the activities that this area has to offer on the sea.
Dolphin watching
In Lagos and in Sagres there are several company's that can take you on a speedboat to go and see the dolphins. The dolphins live close to our coast all year round. This is definitely a must sea!
We recommend to go with Seafaris (the boat in the picture) in Lagos, they have the fastest and biggest boat. And they are very customer friendly. You can book your tickets with us.
Sailing trips
There are several different options to go sailing. There are private charters or group tours, full day trips or just a few hours. For more information ask us.
Kayaking and SUP (stand up paddle boarding)
Around Praia da batata are many companies that make kayak trips. You can go and visit the famous caves of Lagos by kayak with a support boat following the group. Usually they go in groups of around 20 people.
Right on the batata beach there is one company called Kainui, they have a wooden chalet on the beach. There you can just rent kayaks and you can go by yourself. They also have Sup boards.
Surfing
Portugal's west coast is famous for it's many surf spots. Praia cordoama, praia da Castelejo and praia Amado are just some of the beaches that have surf schools. Best just to show up and ask for lessons or/and rentals. The south coast doesn't have much good swell.
Visiting the caves of Lagos
With a small boat from the Lagos marina you can go and see the caves. They will drive the boat inside some of the caves and the captain will explain you about the history, the fortresses and all the different names of the caves and beaches. The most famous point is Ponte da Piedade (on the picture on the right).
Other sea activities
It is also possible to go fishing, rent a jetski, and many things more. Just tell us what you would like to do and we will recommend you where to go.